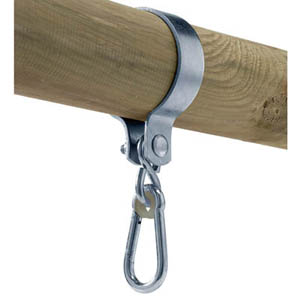 With a range of swing hooks and fittings available, you can choose exactly how you want to create your swing frame.
Single swing hooks are available in two types, those which bolt up through the timber and those which 'wrap around' it.
Duo Ride brackets from KBT and TP are also available for larger swing accessories, such as nest swings and skyrides.
Display 15 Products per page