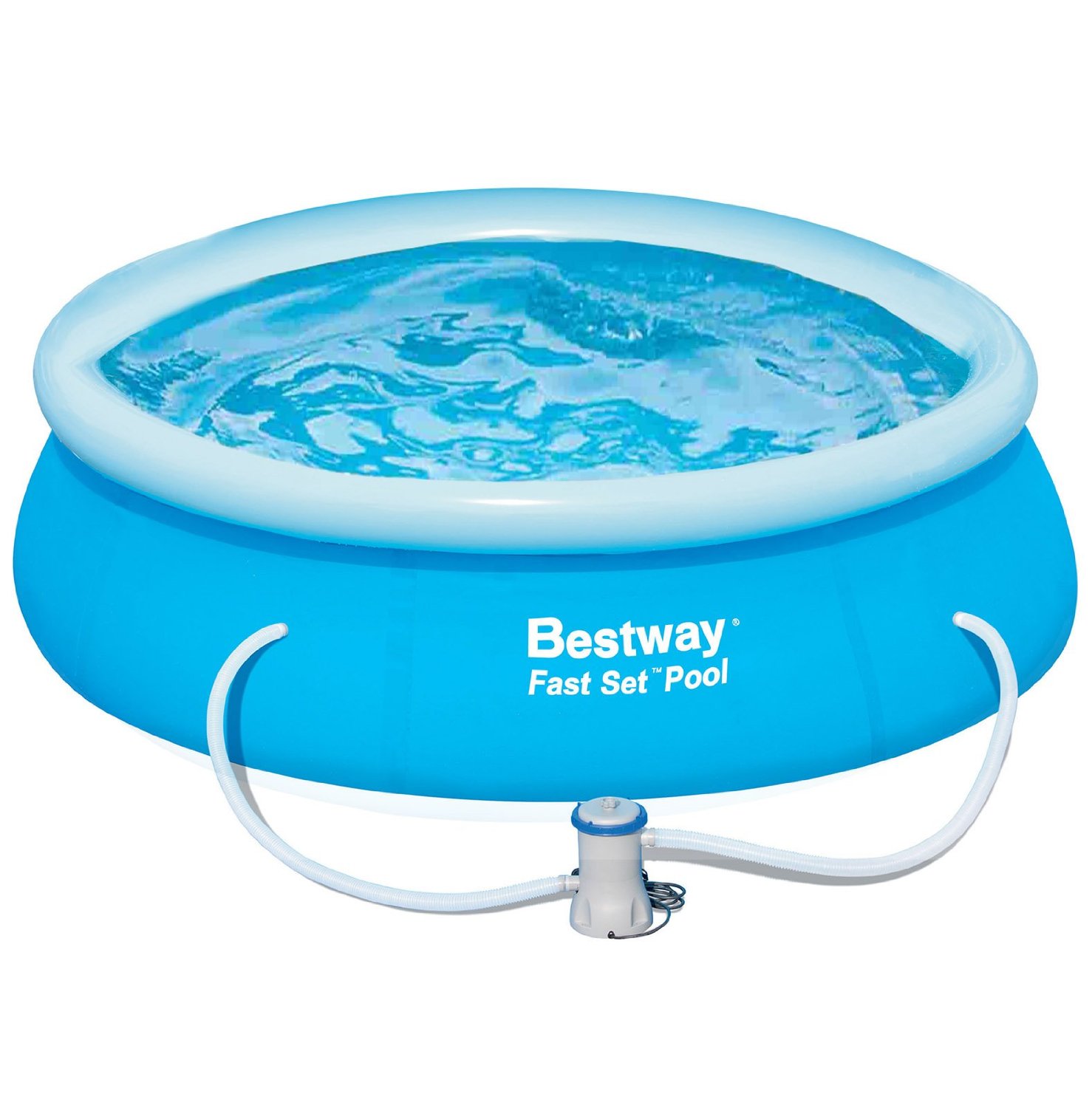 Fast Set pools are ideal for those who are looking for a quick and easy solution for the heat of the summer sun! Affordable, reliable and easy to install, this range of above ground pools can provide hours of fun.
Each fast set pool features an inflatable ring around the top edge of the lining. Once fully inflated, this ring will rise with the rising water level, allowing the pool to form its own shape. Construction is super easy – no tools required!
Available in a range of different sizes, finding the right one won't be difficult. Some of the larger fast set pools are available to purchase as a package deal with a filter pump included. If you decide to opt out of having a pump, and then change your mind at a later date – no problem! These are available and can be purchased separately under our pool spares and accessories.
Display 15 Products per page