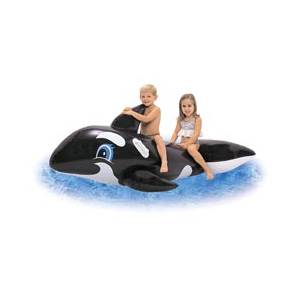 Our range of pool inflatables, swim aids and games can only add to the fun and enjoyment a pool can bring in the summer! This vast range of products has something for everyone, so you are sure to find the perfect accessory for your pool.
Pool inflatables are a popular choice between children and adults alike. Fun ride-on inflatables are available in a range of designs and sizes. Relax on a lazy turtle, or attempt to tame a great white shark! Lilos and air mats are a good choice for those looking for a lie down on the water. Beach balls and swim rings also add to the splashing fun!
Introducing infants and toddlers can be daunting for some parents, however with the assistance of swim aids it can be great fun! Our baby supports and swim vests are great aids for introducing little ones to water.
Adding games to the pool and garden this summer doubles the fun. Sinking dive sticks, floating ball games and various water slides are guaranteed to bring the giggles to the garden!
Display 15 Products per page