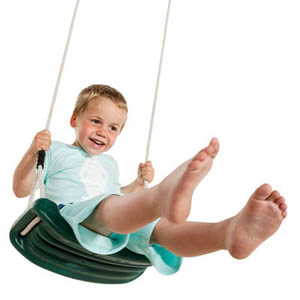 A large selection of Swing Accessories to choose from, for both wooden and metal swing frames.
Swing seats are suitable from as young as 6 months, with a choice in baby seats, single seats for individual play, and duo-rides for that extra fun with a friend.
Seats are suitable for both metal and wooden swing frames, however if purchasing one of the 'duo rides,' brackets will be needed.
If unsure please ring for details.
Display 15 Products per page