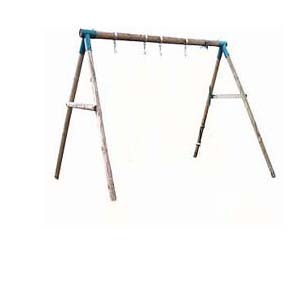 Many people are now choosing to build their own swing frame. You can have a bespoke frame, designed to meet the needs of your family.
You choose the height and length of the timbers, thus creating a unique design. Not only is this very rewarding, but also often works out cheaper than buying a standard designed frame.
Please see categories below for end brackets, galvanised fixings, ground anchors and a huge selection of swing seats.
Display 15 Products per page