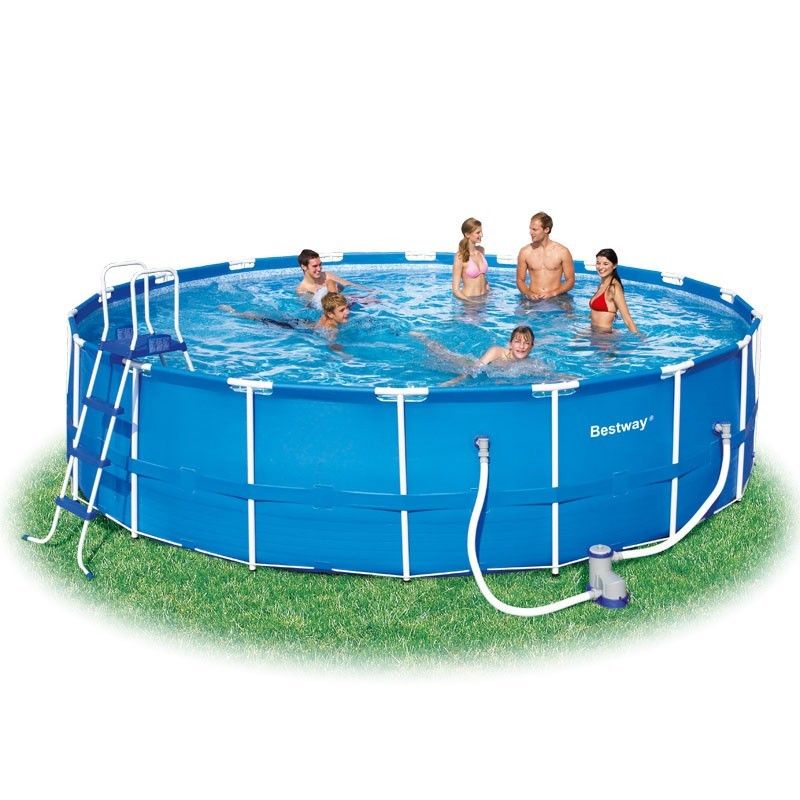 In the heat of the summer months, garden pools are great for providing that much-needed cool down! With our vast range of pools and accessories, you are sure to find the perfect addition for your garden.
Looking for a pool to keep you cool just for the summer months? If so, we recommend a Fast Set or Steel Framed pool. These ranges of pools are easy to assemble/dismantle and can easily be stored over the winter months. A Fast Set pool features an inflatable ring around the top edge of the pool. Once inflated, the pool will rise and form it's own shape while being filled with water. Steel framed pools feature a metal structure which supports the lining of the pool, giving it a rigid shape.
Young children enjoy a splash just as much as adults and older kids! Our range of paddling pools means they don't have to miss out. Our range includes various fun designs, depths/sizes and additional features such as spray nozzles. Little ones are sure to be entertained for hours!
Display 15 Products per page