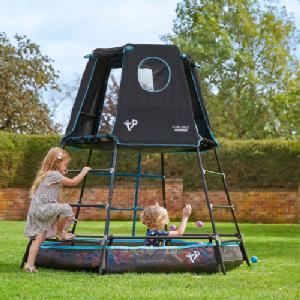 Metal climbing frames offer a cheap, lightweight and transportable solutions compared to their wooden counterparts.
The TP Explorer Den is a very popular product among parents of young children. The steel construction frame is 'growable', to allow the frame to change and grow with growing children. Children from as young as 12 months can enjoy climbing safely with parent supervision. This is due to the frame being able to be built at a low-height option during assembly. As they grow and become more confident, the frame can be extended with the extension legs and rungs. Therefore, you can achieve full height at no extra cost.
Accessories and add-ons such as the crazywavy slide, jungle run and den are also compatible.
Display 15 Products per page