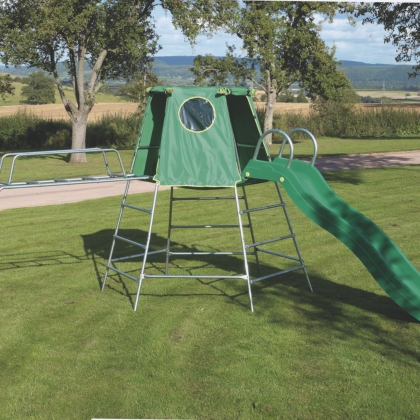 Our steel climbing frames from TP Activity Toys are 'growable'.
This means that children from as young as 12 months old can start to enjoy climbing, providing mum is by their side and the climbing frame is built at low height.
Just keep the extension legs and rungs that are supplied with every frame in a safe place, and when your child is ready, you can grow your climbing frame to full height (at no extra cost).
A selection of explorer climbing frame packages available, designed to suit both boys and girls.
Display 15 Products per page