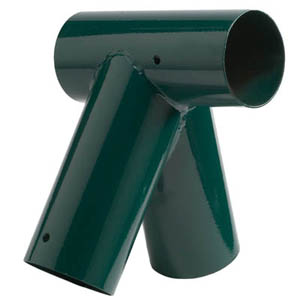 Our selection of swing frame brackets from KBT allows you to build your own swing frame just how you like it!
You can have a choice of square or round timbers for the construction of your frame. The universal square timber brackets are perfect for "DIYers", accommodating a range of timber sizes. This will save you looking for a specific size.
Brackets for the swing corners are available in two varieties:
Oblique brackets feature the legs of the brackets extruding from the top beam at 100 degrees. Alternatively, the right-angled brackets extrude from the top beam at 90 degrees. This can be seen in drawings on the individual  pages of the swing frame brackets.
Display 15 Products per page