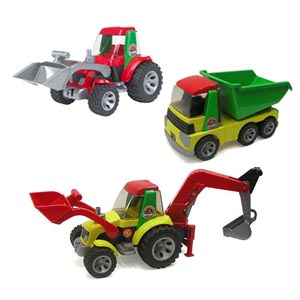 Bruder Roadmax are a range of Bruder Toys designed for younger children. Very strong and durable with realistic features including soft rubber tyres.
Suitable for both indoor and outdoor use. Bruder Roadmax also make ideal toys to play with outside in a sandpit.
These children's toys are suitable for ages 2 years and older.
Display 15 Products per page