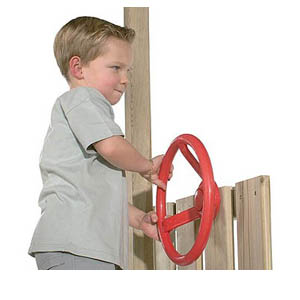 AHOY! Climb aboard and get ready to set sail on the seven seas! Our range of imaginative play accessories will transport you to anywhere your imagination decides.
Climbing frame accessories are one of the simplest yet most effective ways of customising your climbing frame. This makes your frame unique just to you! These accessories from KBT have been specially selected for great quality and price. Above all, you can be sure your children are having fun with products designed with safety in mind.
These fun add-on accessories are sure to have your kids making the most of their climbing frames. For instance, telescopes, periscopes, steering and ships wheels, handgrips, fun mirrors and more can add lots of laughter to their outdoor play.
Display 15 Products per page