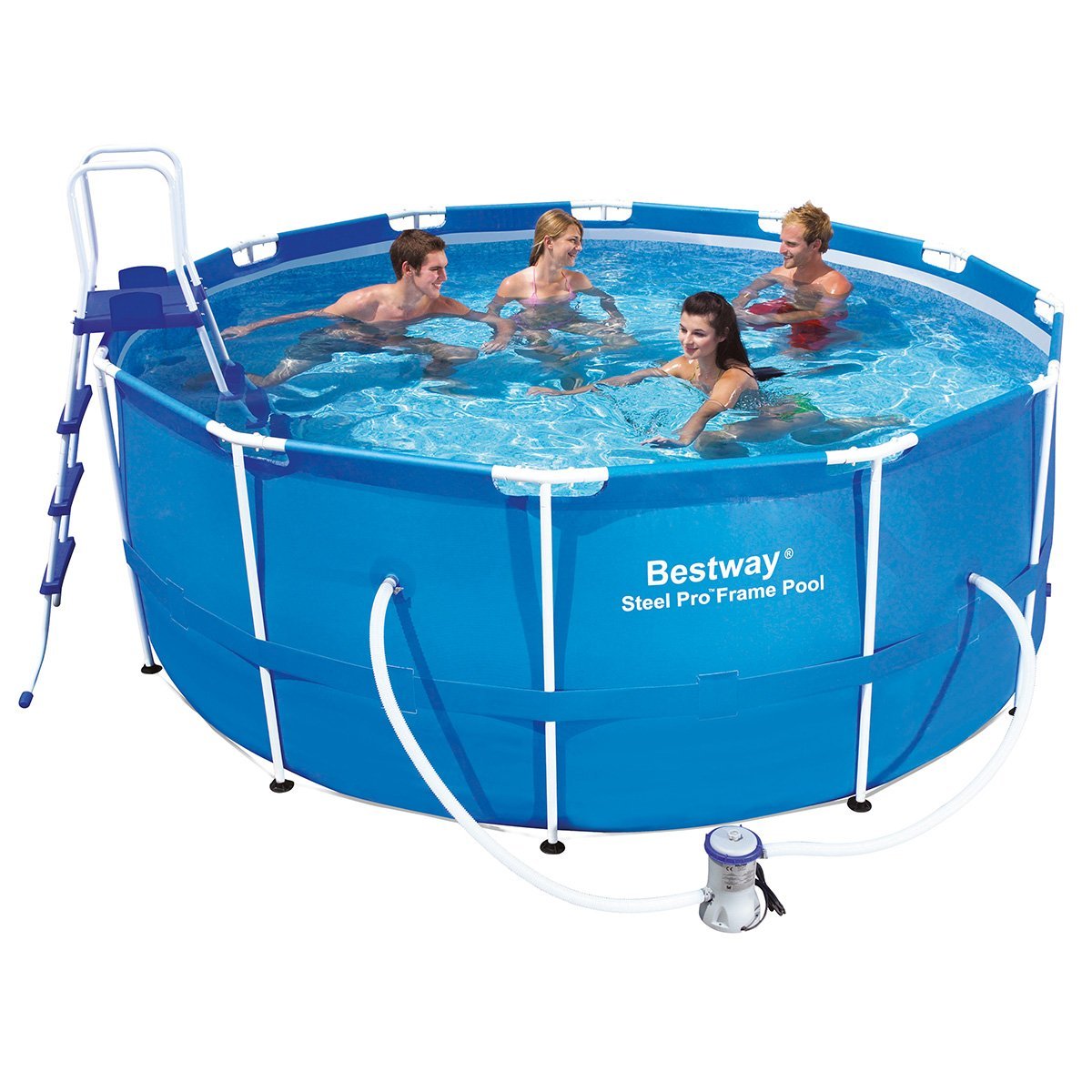 A selection of Bestway Steel Framed pools. These offer rust resistant galvanised metal frames and 'easy pool construction' – no tools required!
Triple strength, heavy gauge PVC side walls, with separate laminated band providing additional wall support.
Reinforced rope to keep legs firmly in position, and convenient drain plug for easy drainage.
Display 15 Products per page