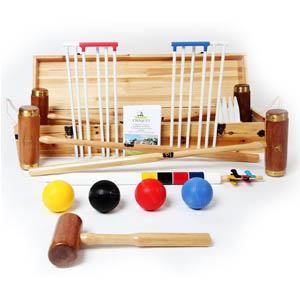 Now you can bring this lovable grass sport to your own garden with our range of croquet sets!
Products in our range vary for beginners to enthusiasts, so you are guaranteed to find the perfect set for all the family!
All of the sets on offer include:
Mallets
Balls
Hoops
Winning Post
Rule book
Higher quality sets feature elements such as regulatory balls, flags, leather bound mallets and more, giving you that ultimate croquet experience!
Display 15 Products per page